30 | Sunday Sift
May Highlights - 1 quote, tweet, chart, article, and book.
Happy Sunday, Everyone!
I hope the week has treated you well! If you are new here and would like to subscribe to my free, weekly newsletter click this link!
Highlights
Different format this week, highlighting the best I've come across this month.
Reply to this email to tell me what you think - good, bad, or indifferent.
Quote
I believe that having questions is better than having answers because it leads to more learning. After all, isn't the point of learning to help you get what you want? Don't you have to start with what you want and figure out what you have to learn in order to get it? - Ray Dalio
Tweet
Chart
From: visualcapitalist (by: Jenna Ross | Graphics: Sabrina Fortin)
Article
Lenny's Newsletter deep dives how to identify and validate a software startup idea with several examples.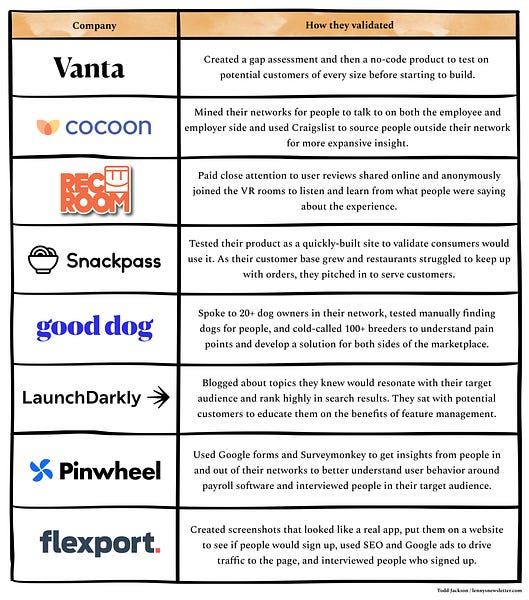 Book
Build by Tony Fadell was released in early May. I began reading the day it released and find myself reaching for it whenever I have a free moment.
Tony is an incredible entrepreneur who has contributed to many of the most iconic consumer technology products of the past three decades.
Intro: Tony Fadell led the teams that created the iPod, iPhone, and Nest Learning Thermostat. He learned enough in 30+ years in Silicon Valley about leadership, design, startups, Apple, Google, decision-making, mentorship, devastating failure, and unbelievable success to fill an encyclopedia.
So that's what this book is. An advice encyclopedia. A mentor in a box.
---
📈 Our Community is Growing!
100% of our subscriber growth is generated from word of mouth.
Please consider sharing with friends, coworkers, and total strangers if you enjoyed this content. Newsletters are free and everyone is welcome!
---
⚡️ Enjoy Your Sunday & Have a Week!
Thank you for reading!
My inbox is always open - I love to hear from you 📩hey@whit.blog
Whit Rasmussen's Newsletter
Join the newsletter to receive the latest updates in your inbox. No spam, unsub at any time. We would love to have you in the community!